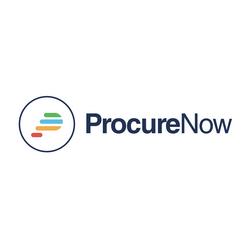 ProcureNow
United States, California, San Francisco
About ProcureNow
ProcureNow is a California certified small business headquartered in San Francisco. Our mission is to transform efficiency and innovation in local government by offering the modern, intuitive software alternative for public procurement.
Government procurement processes can be complex and adversarial. When we first started, we saw an industry struggling to build complex solicitation projects effectively. Originally, we designed an alternative to using word processors to build out government RFPs and bids by combining clause intelligence, workflow automation, and real time collaboration. It worked. We successfully built a structured system for managing the development of solicitations.
We deployed our first subscription agency in July 2018 for the City of Santa Monica, California. Over the next five years, we want public procurement professionals to be seen by the agencies they work for as the lynchpin for government innovation and operational efficiency. For so long, procurement has been seen as the adversary – as one of the main reasons that government bureaucracy exists. This isn't their fault. They just haven't been given the proper tools to grease the wheels of government innovation and efficiency.
If we give them the right tools to do their jobs more effectively – they become the reason why public/private partnerships work to build agencies that exceed the expectations of citizens, students, passengers, humanity. Dream Big!

Company Size
2-10 employees
Website
Industry
Information Technology & Software Development
ProcureNow Offices
ProcureNow

Address:

814 Mission Street, Suite 600

Postal Code:

94-103

Phone:

(855) 680-4747

Location:

United States, California, San Francisco
ProcureNow Sacramento

Address:

8288 Caribbean Way

Postal Code:

95-826

Phone:

(415) 470-2428

Location:

United States, California, Sacramento
Recruiters