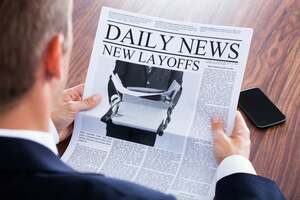 The new wave of layoffs continues to have rapid and far-reaching effects on tech workplaces across the globe. One of the unfortunate realities facing employers is the state of their businesses and the economy. Everyone is feeling the financial impact and sometimes this results in tough circumstances where there is not enough work available for employees, or segments of a business must be shut down temporarily. This can be a scary thought. What happens then? How can employers help employees? Do employees have other options?
Mirajobs helps those losing jobs to match with businesses that are still hiring.
Tips:
Review the recent tech market trends to see how many employees were laid off / open to work, and how many recruiters are hiring.
Review the live results of the global survey conducted by Mirajobs on how the previous wave of layoffs caused by COVID-19 affected jobs and income across industries.
Job Seekers
Have you lost your job due to mass layoffs? Is there a risk of being laid off within a few weeks or months due to a recession or military escalation? In light of the recent waves of layoffs, our understanding of employment has changed. Now it's obvious that there is a permanent risk of losing jobs almost for everyone. Nobody knows when the next surge of layoffs will come, and we want to be prepared.
Even if you are (still) employed, it is a good strategy to become open for new offers in advance. The idea is that you could use those opportunities when your current employer decides to let you go. Just like companies are interviewing new employees on a permanent basis, we want to be able to do the same thing. There should always be "plan B" job opportunities, unless we want to lose our income one day.
However, the reality is that if an employee is openly looking for a new job, that will hurt their current employment, relationships with colleagues and leadership, promotion plans etc. On the other hand, the lack of "backup" opportunities WILL result in the high risk of being laid off and losing your income any day.
The Solution
In response to that, a group of volunteers created Mirajobs - the Anonymous Job Search tool. Mirajobs helps job seekers to mitigate the risk of unemployment by passively looking for new job opportunities. Mirajobs is a database that matches talents looking for new jobs with businesses that are hiring.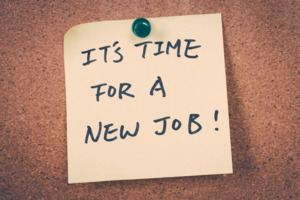 Mirajobs puts the job search process upside down. The idea is that job seekers publish their anonymous profiles and employers apply to them. You only reveal your identity and contacts to best proposals, and you decide which companies and recruiters will be able to contact you.
The tool is 100% anonymous, so it's safe for your current employment. It's also time-saving, because you only create your confidential profile once, and then let Mirajobs match it with companies that are hiring (even during crisis). You only have to respond to job proposals, no need to send out CVs or monitor job boards. Mirajobs can also help you to find a better job, so you could switch and boost your earnings. In that case, you re-generate your anonymous profile URL and start over.
Create your Anonymous Profile now and let employers contact you.
About Us
The Mirajobs project has been founded by an ex-Amazonian and an ex-Microsoftie. We believe that employees should be able to freely switch jobs without a risk for their current employment. They should also be allowed to have a "plan B" to mitigate possible layoffs - just like companies keep redundant positions to mitigate the risk of attrition. Learn more about that at Rethink your Job Search.
Employers & Recruiters
Search the jobseekers listing on Mirajobs and contact those who match your job requirements. Once a job seeker is interested, they will reveal their contact details and can be processed as usual.
Submit the list of your talents and we at Mirajobs will do our best to find them a new home, by matching with recruiters and employers who are still hiring. We accept any form of a .txt or .csv (MS Excel) files, and we will follow-up with you in a few business days after submission.
Create your Recruiter's account today, search for talents and reach out with job proposals to matching candidates.
Sincerely,
Mirajobs Team.