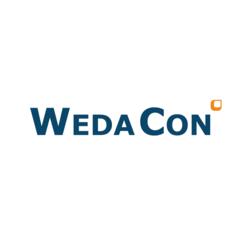 WedaCon Informationstechnologien GmbH
Germany, Nordrhein-Westfalen, Muenster
About WedaCon Informationstechnologien GmbH
Identities are not things.
But things do have an identity.
Managing 'any thing' in today's interconnected world of devices, cars, estates and other entities requires a similar approach as what we have known as 'Identity and Access Management'. But focussing on the concept of 'identity' is not enough.
It requires a consistent re-orientation and adjustment of currently used technologies and methods to meet the new challenges.
For more than a decade, WedaCon is dedicated to relational identity management.
Today, we are convinced that relationship management which claims to work on a bigger scale needs to be driven by a relationship management system which is truly 'smart' enough to deal with any type of entity, providing real intelligence based on knowledge and semantically organized information and linked data.

Company Size
11-50 employees
Website
Industry
Information Technology & Software Development
WedaCon Informationstechnologien GmbH Offices
Address:

Krögerweg 29

Postal Code:

48-155

Phone:

+49 (251) 399-6780

Location:

Germany, Nordrhein-Westfalen, Muenster
Recruiters