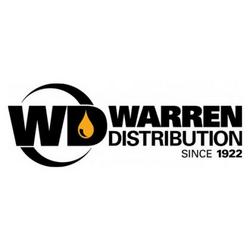 Warren Distribution
United States, Nebraska, Omaha
About Warren Distribution
Warren Distribution is a family-owned business that was founded more than 95 years ago in 1922 by James Schlott, the grandfather of Robert "Bob" Schlott, the current Chairman and CEO.
Today, we are the largest private label lubricants manufacturer and automotive chemical distributor located in North America. Plus, we ship to 45+ countries. Our products include passenger car motor oil, heavy-duty engine oil, industrial oils, and greases. We distribute a wide variety of popular automotive chemicals.
Our production capacity is now 140 million gallons per year from more than 2,000,000 square feet of manufacturing and distribution facilities in Iowa, West Virginia, Alabama and Texas. Our corporate office is in Omaha, Nebraska.
Uncompromised quality is at the center of the service and integrity we promise and work tirelessly to deliver to all our customers.
Company Size
501-1,000 employees
Website
Warren Distribution Offices
Warren Distribution Headquarters

Address:

950 South 10th Street Suite 300

Postal Code:

68-108

Phone:

(402) 977-5810

Location:

United States, Nebraska, Omaha
Warren Distribution - Production Plant

Address:

2850 River Road

Postal Code:

51-501

Phone:

(402) 977-5810

Location:

United States, Iowa, Council Bluffs
Recruiters