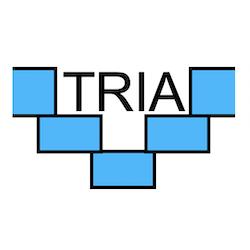 TRIA Network Systems
United States, Florida, Orlando
About TRIA Network Systems
TRIA Network Systems (TRIA) is a network technology company that is leading the commercial introduction of Recursive InterNetwork Architecture (RINA). (See pouzinsociety.org.) TRIA has innovated and developed a patent portfolio based on the most important advancement in networking connectivity and security since the introduction of the first Internet protocols - a networking approach based on fundamental principles.
Networking technology is approaching a fork in the road, with only two clearly delineated paths. The first is the continued extension of the hundreds of protocols evolved around TCP/IP, supplemented by add-on security measures such as encryption, VPNs and firewalls. The second is TRIA's "clean-sheet" architecture with only two fundamental protocols, simultaneously providing the functionality of current protocols while providing inherent security, isolation, flexibility, and mobility capabilities with a simpler implementation that can co-exist with current technology..
RINA is well-positioned for commercial usage, with strong applicability to IoT, Cloud computing, 5G and the broad security market. RINA can eliminate the need for VPNs, firewalls and separate encryption because of the way it provides isolation and default-deny connectivity. RINA can simplify applications because of the way they reach other applications. RINA can simplify network management because every protocol layer is managed the same way. RINA can simplify mobility and multi-transport devices, such as IoT devices, because it inherently supports mobility, multi-homing, and per-layer choice of routing policy. Come talk to us to hear more.
Company Size
2-10 employees
Website
Industry
Information Technology & Software Development
TRIA Network Systems Offices
TRIA Network Systems

Address:

1508 Arthur St.

Postal Code:

32-804

Phone:

(847) 668-0468

Location:

United States, Florida, Orlando
9397-9672 Quebec Inc.

Address:

4605 Boul. Lapiniere, porte 350

Postal Code:

J4Z-3T5

Phone:

(847) 668-0468

Location:

Canada, Quebec, Brossard
Recruiters