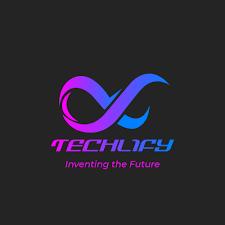 About Techlify Inc
We are a software company with a passion for providing efficiency. Our methodical approach is focused on helping businesses leverage technology to save time and money.
Our custom software applications have allowed for double staff productivity in many cases. Achieving this level of improvement requires perfection at every turn. We ensure that we fully understand your business needs, processes, employees, customers even if it means having our team members temporarily work at your organization.
We work with our client beyond the launch of the software application to ensure that they are able to maximally utilize our software. We also provide after-launch services, long term support and ongoing software maintenance and upgrades.
Mobile App Development and Mobile Integrations - Developing Mobile devices and Integrating one app with other for optimization & exchange of data and workflows using a middleware.
Enterprise and Cloud Solutions - Integrating multiple facets of a company's business through the interchange & storage of information in a cloud environment.
Responsive Websites and Web applications - Designing highly responsive and appealing websites that generate traffic to your business with various customizable and easy user interfaces.
Information Systems and Business Process Automation - Focusing on maximizing the efficiency of many businesses by incorporated into one platform that provides accuracy, easy user interface, real-time generated information amongst other benefits.
Digital Marketing and Digital Presence Management - Social Media Strategy Management, Advertising Management and Content Creation.
Network & IT Support - Supporting from testing & troubleshooting problems to regular maintenance.

Company Size
11-50 employees
Website
Industry
Information Technology & Software Development
Techlify Inc Offices
Lot 18 Phase 1

Address:

Good Hope, ECD

Postal Code:

413-741

Phone:

(592) 220-8662

Location:

Guyana, ,
Recruiters