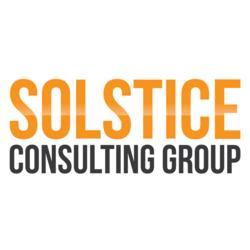 Solstice Consulting Group
United States, Michigan, Detroit
About Solstice Consulting Group
Organizations managing IT projects who need to supplement them with resource expertise on a contract basis come to us to quickly identify people that are capable and motivated.
Between LinkedIn, Monster, Dice, and dozens of other databases available, there is no shortage of access to IT resumes. Anyone who has had to recruit for specific IT roles will tell you how difficult it can be to find a great fit for any given role, despite having access to more people and information than ever before.
More isn't better. Better is better.
We have a unique, proven Recruiting Playbook© that systematically and more quickly identifies consultants who are the right fit for your project. Those aren't just words. Put us to the test.
Company Size
2-10 employees
Website
Solstice Consulting Group Offices
Location:

United States, Michigan, Detroit
Recruiters