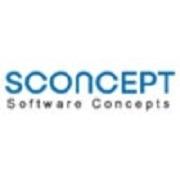 Software Concepts LLC
United States, Texas, Carrollton
About Software Concepts LLC
Software Concepts Consulting was established in 2008. We are a fast growing and very successful company focused on delivering high performance, secure IT solutions and IT services.
With our "hands-on" approach, we offer customized solutions for both public and private corporations of all shapes and sizes. Our vast expertise in international structured development and project management helps us assist you develop your business strategy and organization, and more.
We collaborate with leading companies around the world to provide collaborative solutions for their business and IT challenges, driven by innovative ideas supported by their customers. Professionals from around the world value extensive industry expertise in every areas, including financial and banking services, healthcare, retail, consumer goods and insurance to deliver robust digital solutions in key areas of growth. We works with clients across all kinds of businesses and industries.
Company Size
501-1,000 employees
Website
Industry
Information Technology & Software Development
Software Concepts LLC Offices
SOFTWARE CONCEPTS

Address:

2340 E. Trinity Mills, #304

Postal Code:

75-006

Phone:

(469) 661-2344

Location:

United States, Texas, Carrollton
Recruiters