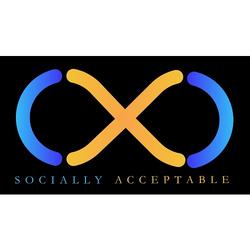 We rise by lifting others.
India, Madhya Pradesh, Bhopal
About Socially Xcceptable
Socially Xcceptable was born out of the need of a genuine career service provider in the Indian Market. With Job Portals focusing entirely on minting money through database selling and CV flashing services, the market in India lacked a contributor who could assist job-seekers with honest consultancy and candidate services. That's when Socially Xcceptable was conceptualized as a service with an authentic customer-centric focus.
From writing Resumes, Letters, Essays, to creating stunning Infographics, Portfolios, Elevator Pitches, to developing LinkedIn Portal Profiles and Biographies etc. we at socially work with a single mission on our minds – Making our clients Look Good!
Our range of services have been designed based on our experience in the industry and our interactions with professionals from diverse backgrounds and at various levels. Partnering with us will not only help you find your new job faster but in the process also will bring a lot of learning for our clients.
Company Size
2-10 employees
Website
Socially Xcceptable Offices
H.no. 319, third floor

Address:

Raisen Road

Postal Code:

462-022

Phone:

(809) 269-3885

Location:

India, Madhya Pradesh, Bhopal
Recruiters