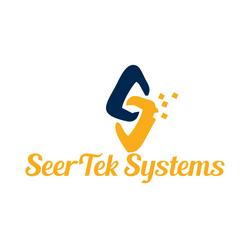 Seek Staffing Services
United States, New Jersey,
About Seek Staffing Services
SeerTek Systems Inc (STSI) is a global IT Services, Product Development, and Business Solutions firm based in New Jersy. At SeerTek, we help drive Customer Success by leveraging our expertise in IT Solutions and Business Process improvements. Our focus is to deliver business intelligence solutions for mid to small cap organizations. Over the years we have developed Framework Solutions that can provide guidance on developing Data warehousing solutions/systems.
From its inception STSI has confounded the experts by its continued growth through the most difficult of times. Rolling into 2017, when the IT industry found its stars retrenching and taking a deep breath and wondering how to maintain a steady bottom line, STSI was experiencing better than a 100% annual growth rate.
Company Size
2-10 employees
Website
Industry
Information Technology & Software Development
Seek Staffing Services Offices
Seertek Systems

Address:

371 Hoes Lane

Postal Code:

08-854

Phone:

+1 (732) 377-2030

Location:

United States, New Jersey,
Recruiters