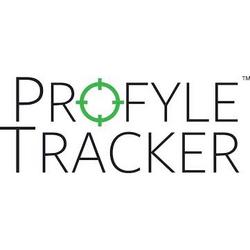 ProfyleTracker
United States, Indiana, Indianapolis
About ProfyleTracker
ProfyleTracker is a progressive executive recruiting firm which utilizes the best of social media and personal branding tools to create a beneficial experience for candidates and clients. Our expertise in the social media world allows us to interact, network, and reach those not approachable through standard means and methods. Our knowledge of the market coupled with the network that we have established allow us to produce not only the best top tier candidates, but also represent the best and most progressive companies in the city. Whether you are a candidate looking to make a strategic career move or a company looking to hire talent that will add the greatest value to your organization, our profyling team will work to exceed your expectations.
ProfyleTracker has been so successful in working tirelessly with our clients to identify the ideal direct hire match in each search we have created a Contract Staffing group to assist with your staff augmentation needs. Our leadership team's commitment to our clients encourages flexible, responsive business practices and an unmatched sense of urgency surrounding mission critical initiatives and needs.
Our goal is to develop a trusting, long-term partnership that will last throughout your career and we invite you to contact ProfyleTracker, Inc as a means to achieving your professional and personal goals.
Company Size
2-10 employees
ProfyleTracker Offices
Location:

United States, Indiana, Indianapolis
Recruiters