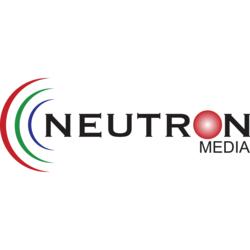 Neutron Media Inc.
Canada, Ontario, Etobicoke
About Neutron Media Inc.
Neutron Media Operates the 1500 Broadway Bow-Tie Spectacular in Times Square, NY. Our Mission is to deliver Maximum Exposure to the Advertiser while maintaining cost effectiveness for the Maximum Entertainment and Information Value. We call this style of media "Infotainment" and our vision is marketing it through North America to the rest of the world.
Company Size
2-10 employees
Website
Industry
Marketing & Advertising
Neutron Media Inc. Offices
Sales Office

Address:

5468 Dundas St. W. Suite 401

Postal Code:

M9B-6E3

Phone:

(647) 258-0059

Location:

Canada, Ontario, Etobicoke
Recruiters