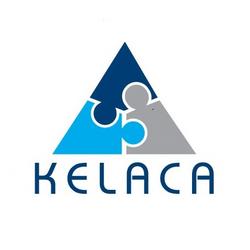 Kelaca
United States, North Carolina, Raleigh
About Kelaca
Kelaca is a Talent Acquisition and Advisory firm, founded with a vision to redefine the recruiting experience. Headquartered in Raleigh, NC, serving clients nationwide, we have earned a strong reputation for our unique approach, collaborative partnerships, and outstanding results.
In an industry that has become highly commoditized, we believe typical recruiters have forgotten that they're dealing with people, not products. We're here to change that. We build relationships, create understanding, over communicate, and deliver results.
We don't throw resumes over the wall and hope that one lands. We provide customized solutions that are built upon our proven processes to deliver exactly what our clients need.
Our Client and Talent Advisors are focused primarily in the disciplines of Information Technology, Engineering, Marketing/Creative, Financial, and Healthcare/Scientific.
We believe the recruiting industry is broken. Our Client and Talent Advisors are here to fix it.
Company Size
2-10 employees
Website
Kelaca Offices
Headquarters

Address:

6500 Creedmoor Rd, Ste 104

Postal Code:

27-613

Phone:

(919) 424-5000

Location:

United States, North Carolina, Raleigh
Recruiters