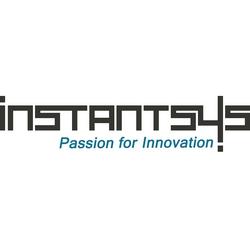 Instant Systems Inc
United States, California, Fremont
About Instant Systems Inc
Instant Systems is a unique software product incubator and business accelerator that provides a wide range of technology, operations, marketing and financial support to ambitious startups with passionate core teams.
We help build out startup teams for full-stack product development, quality assurance/testing, technology infrastructure, operations and marketing.
We help design and deliver next-generation products targeting consumers, businesses and governments, using state of the art mobile, social, e-commerce, big data, internet-of-things technologies.
We partner with established players and leading governments to help them gain agility and game-changing products from our ventures.
We help turn innovative ideas into market-dominating products.
Company Size
51-200 employees
Website
Industry
Information Technology & Software Development
Instant Systems Inc Offices
Instant Systems Inc

Address:

39199 Paseo Padre Pkwy, Suite A-1, Fremont, CA 94538-1606.

Phone:

+1 (415) 682-6000

Location:

United States, California, Fremont
Instant Systems Inc. Development Labs,

Address:

A-42, Sector 4, Noida

Postal Code:

201-301

Phone:

(120) 412-4540

Location:

India, Uttar Pradesh, Noida
Recruiters