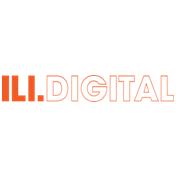 ILI.Digital AG
Germany, Brandenburg, Karlsruhe
About ILI.Digital AG
We are a leading force of digital business model transformation. What are we not? Everything else.
We find solutions to create something out of nothing. Or turn your current assets into a miracle.
ILI.DIGITAL AG is a leading specialist in the field of innovation and digital transformation.
We work for people and companies who are convinced that they can change the world with their efforts.
We work far beyond the cognitive range of your company.
We are not an extension of your workers. Nor an Engineering service provider. Our goal is to destroy your business model. On your behalf. In our laboratory, moderated by our exclusive innovation expertise, our goal is revolution.
The digital transformation of your business model.
Company Size
11-50 employees
Website
Industry
Information Technology & Software Development
ILI.Digital AG Offices
Ludwig-Erhard-Allee 20

Phone:

+49 (721) 619-0970

Location:

Germany, Brandenburg, Karlsruhe
73 Jail Road, Gulberg 9th Floor, Tricon Corporate Centre,

Phone:

(331) 483-0209

Location:

Pakistan, Punjab, Lahore
Recruiters