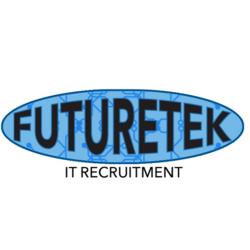 About FUTURETEK
Share our passion for IT People! We are a top-notch staffing agency built from finding people their dream jobs! Hiring managers love us because of our technology recruitment and developer staffing candidates!
FUTURETEK Since 1999
Our Recruiters add value to your company because they do not just wait for a job opening announcement to start looking for candidates. We have already started building pipelines and we keep in touch with past applicants. We engage passive candidates and create a strong network. We know where to look for experienced candidates and how to meet new talent in the most unexpected places. We are not afraid to explore and benefit from social media recruiting. If your department is growing, we will collaborate with you, the hiring manager, to forecast your hiring needs. We will research and analyze your technologies and make sure to present you with the best qualified technical candidates for your needs.
Company Size
2-10 employees
Website
FUTURETEK Offices
Address:

33 Bloor Street East, 5th floor

Postal Code:

M4W-3H1

Phone:

(416) 855-1301

Location:

Canada, Ontario, Toronto
Recruiters