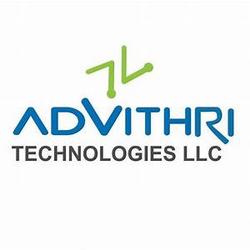 Advithri Technologies LLC
United States, Texas, Plano
About Advithri Technologies LLC
About Advithri Technologies
Advithri Technologies LLC is a global IT services provider based in Texas. IIS offers services and Consulting solutions across various domains. We have worked closely with large organizations to help them enhance business by providing efficient and cutting-edge solutions. By emphasizing its strengths in close customer relationships, highly flexible operations, seamless culture, and deep knowledge of companies and markets, Advithri helps its customers to achieve high end results.
List of available trainings -
JAVA,
Python,
DevOps AWS,
Salesforce developer,
Dot Net,
Web design – UI/UX,
Full stack developer,
SAS developer Admin,
QA – Selenium,
Performance Testing,
Business Analyst
*We are providing free training and accommodations
*Interacting with one 2 one in training sections and resume preparations
*Taking mock interviews for everyone in house supporting for all consultants
*Training sections on for marketing and interviews
*We have direct contacts with implementing and prime vendors
*H1B Sponsorship & Immediate Green card filing once H1B's approval.
*Excellent Billing Rates with Percentage or Salary
*E-verified to get an OPT STEM Extension.
*We have best visa ranking below 500
*We are an E-Verified company
*We have an in-house immigration team and HR managers to maintain your immigration, who works at a next level to keep your status intact.
*We help eligible candidates with H1B processing.
*Accommodation provided in with Facility's to ensure that the candidates are able to concentrate on their career without any disturbances.
Visa Sponsorship:
*provided for qualified candidates, if required.

Company Size
201-500 employees
Website
Advithri Technologies LLC Offices
Advithri Technologies LLC

Address:

9300 John Hickman pkwy, suite 1102, Frisco TX

Postal Code:

75-035

Phone:

+1 (336) 223-3427

Location:

United States, Texas, Plano
Recruiters